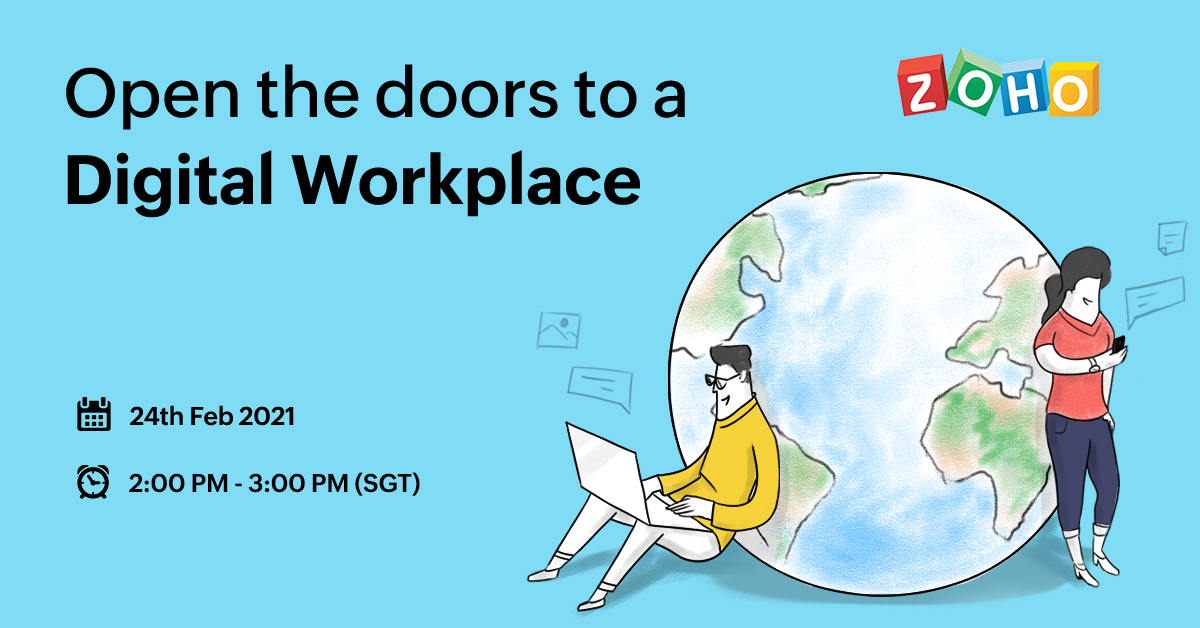 Dear business owners,
Good day to you! Hope you, your family, and your teams are safe and well during these times. Wishing you a prosperous and happy Lunar New Year!
Businesses around the world are adapting to a hybrid way of working, where the employees get to work either from the familiar office setup, or from the comfort of their homes, or few others in smaller hubs.
While this new way of work gives extreme flexibility, there can be challenges when teams do not have a unified way of communicating, and collaborating together.
Next in our exclusive APAC webinar, Open the doors to a Digital Workplace, join team Zoho, as we discuss about overcoming the challenges in the recent times, and why opening your doors to a completely digital workplace is the way to go!
Date: 24th Feb 2021, Wednesday
Time: 02:00 PM SGT & 01:00 PM ICT
Register now
Register here for free and learn more about how Zoho Forms simply data collection, and how Zoho Workplace helps bridge communication gaps and remove collaboration obstacles in your team!
Much regards,
Pearlyn Anugraha
Product Marketing Manager
Zoho Workplace